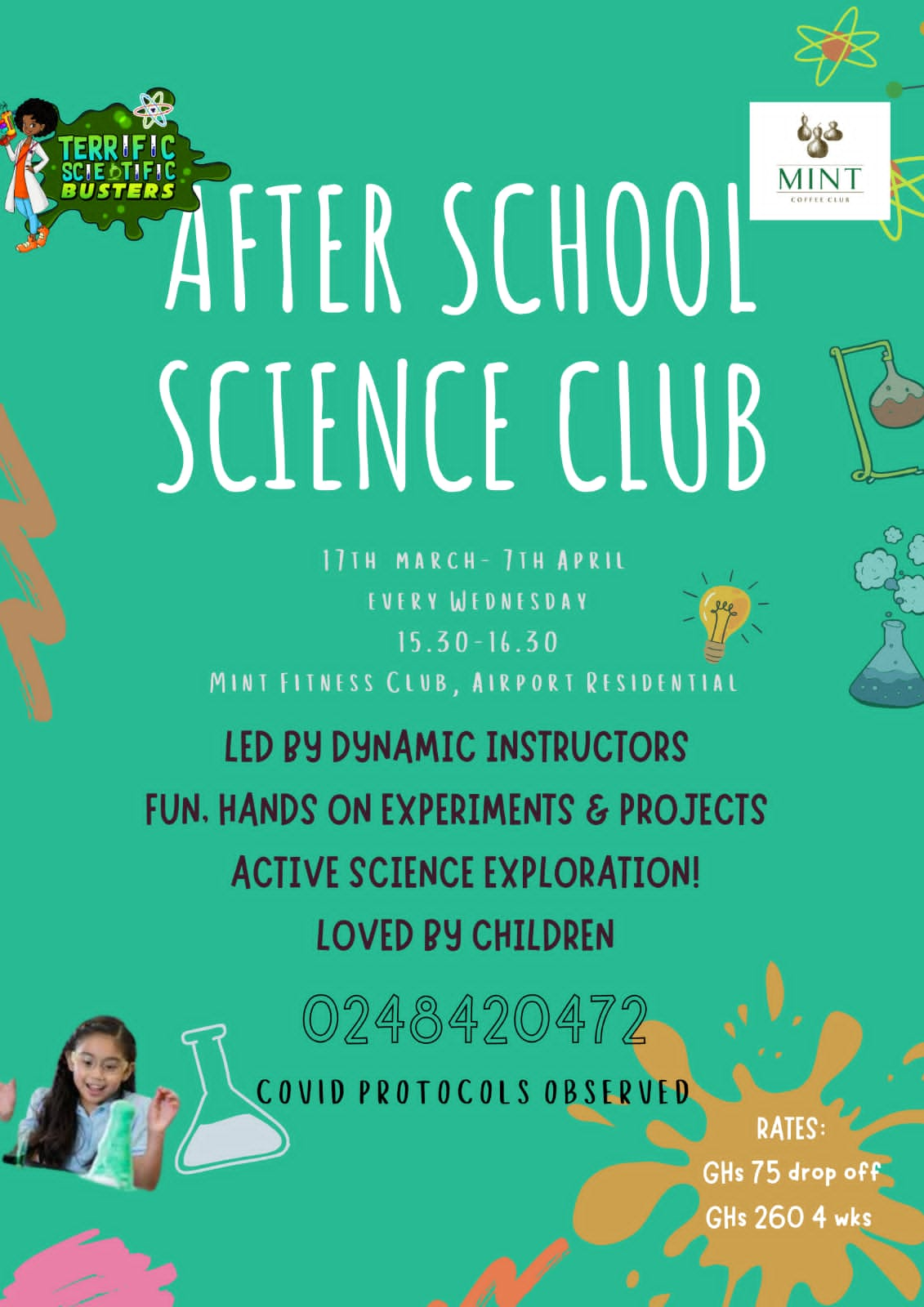 Terrific Scientific Busters are back again at the Mint Club for another epic After School Science Club! Sign up your children( 5-12) for stimulating, fun,  hands-on scientific learning where children will explore and experiment with exciting topics!
Starting 17th March 2021. (Every Wednesday for 4 weeks)
Time: 3:30- 4:30pm
Don't let your children miss out on the amazement of science!!